Nobunny there...?
2009年 05月 13日
I'm currently working for the Japanese magazines in London as a
freelance basis. I've been regularly doing the special feature for
one of the mags and this time I picked up my favourite-nearby-park ,
the hampstead heath for the topic(if you read Japanese,please visit
the magazine website
).
The heath is genuinely amazing place. It's got beautiful up-downs,deep
forests,huge fields,with 18 ponds(3 of which are bathing ponds,where I
swam twice),great trees and pretty seasonal flowers,twittering birds,etc,
etc. So sensuous and inspiring.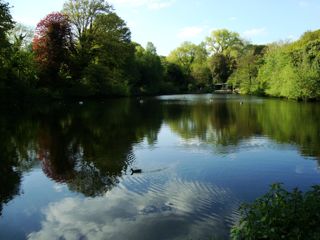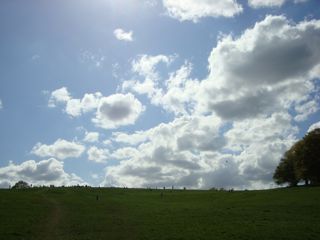 You could see some animals there too,like this peeping donkey.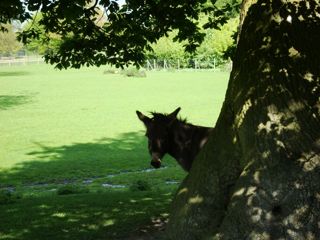 I came across a wild bunny having lunch.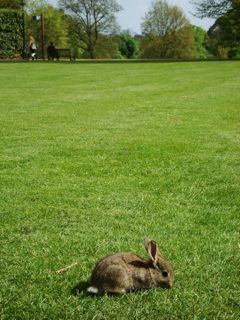 When I was taking some photos of him,a little girl was also getting close
to him sneakingly,trying to touch him.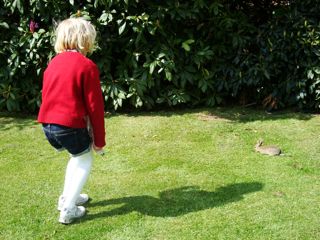 Then the next moment,he jumped into the bush.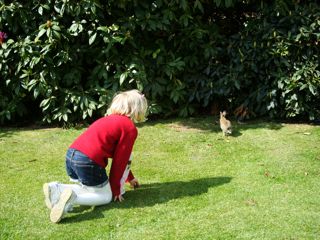 I smiled at her and she gave me a smile back with a little bit disappointed
look.