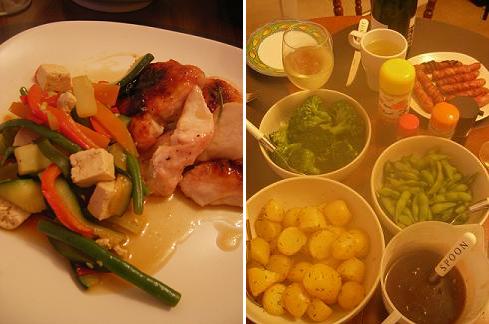 Meg and Russell invited kamikaze UT and me to their flat.
The dinner was tasty...thank you guys!
We ate a lot,drank a lot,talked a lot about music.
It's so fun to look at someone's record collection,isn't it?(I love it!)
I missed my own collection in Japan at the same time though.
Anyway,UT was looking for some cheesy chrismassy music,but we never
found it in this flat!(I've got loads in Japan!!)
We had a really good time,
and I've got a terrible cold(can't stop coughing...) .Awww.
Very merry christmas to you all!
●today's album:Thee midniters/In thee midnite hour!!!
East LA Rock n roll from 60s.Can't help dancing!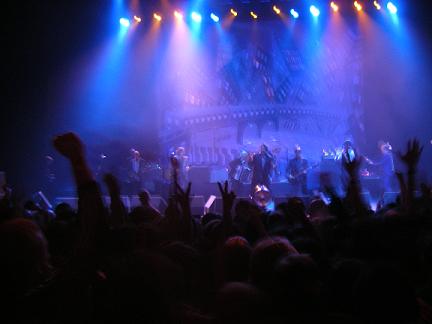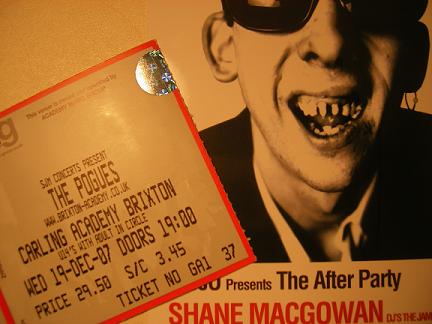 Went to see the Pogues!
It's the first time for me in about 20 years! Wow!
Tom,one of my friends texted me out of the blue a week ago and said
"Do you want to come to see the pogues with me? Free ticket! You have
to come.Do it,it makes sense.It's christmas you have to do it,it's the law!"
Yes sir,I will do it! Who can decline this fantastic offer?
Anyway,the gig was great! Shane seemed not so drunk,amazingly!
I wish I couldve sang along as Tom did with almost all the songs...
how nice! I also enjoyed the time before and after the gig in the pub
next door - A lot of apparently-Irish people were drinking and dancing,
we joined them.I come to feel like traveling Ireland.....haven't been there for a long time.