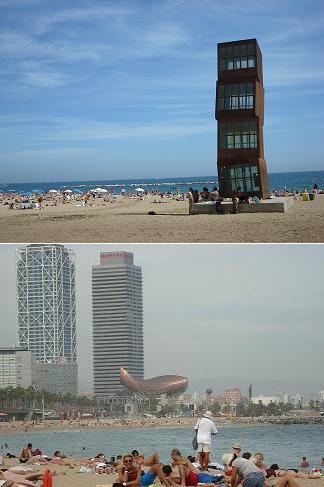 We went to the beach one sunny day,where we can find a funny art building made by a German artist.We also found a big gold fish object in the distance.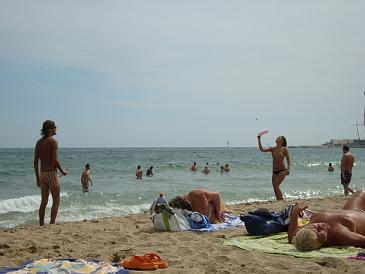 This beach is near the town,there are many people.And also many topless women.They are really,naturally topless...I saw a topless girl playing badminton with her boyfriend(see the picture),a topless mum playing with her kids,a topless middle-aged lady who strode across the beach,etc,etc.
I realised I am Japanese - I can't cross the borderline!
Funny to know the difference in the sense of shyness/embarrassment!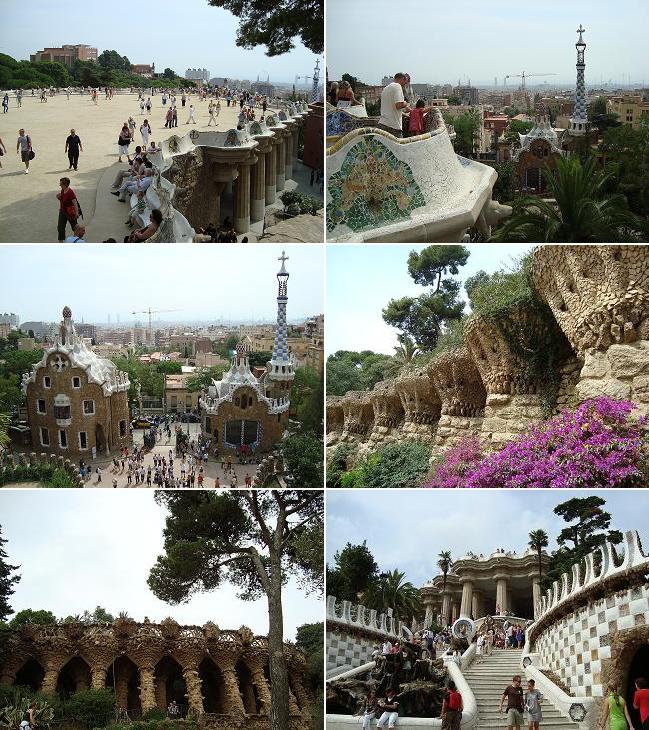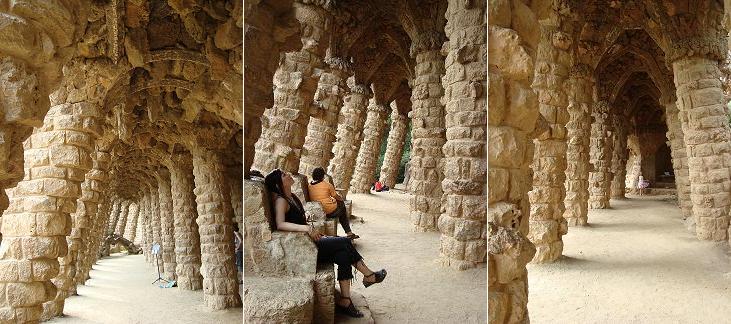 Barcelona=Gaudi,innit?
It's Guel Park made by Gaudi - amazing place.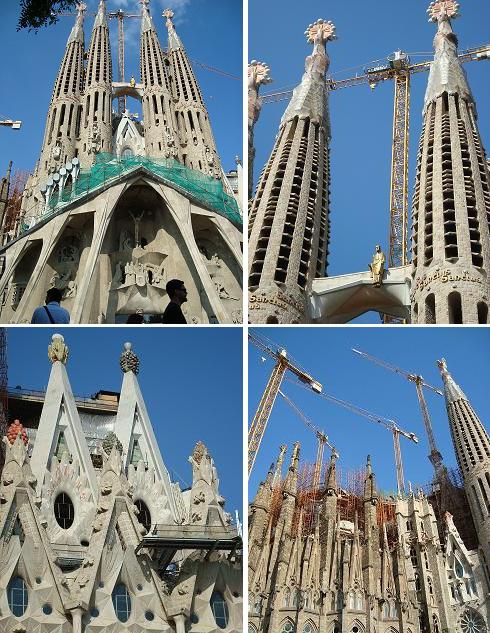 Sagrada familia - the most famous one and is still under constraction.
It was so impressive to see it - much more powerful than I had expected.
I took it in sepia too,which looks like a castle in a fantasy film or something.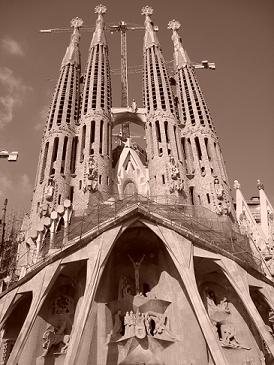 I concluded the gaudi tour with visiting Casa Mila whose rooftop is really inspiring with a lot of weird objects that rouse my fantasy!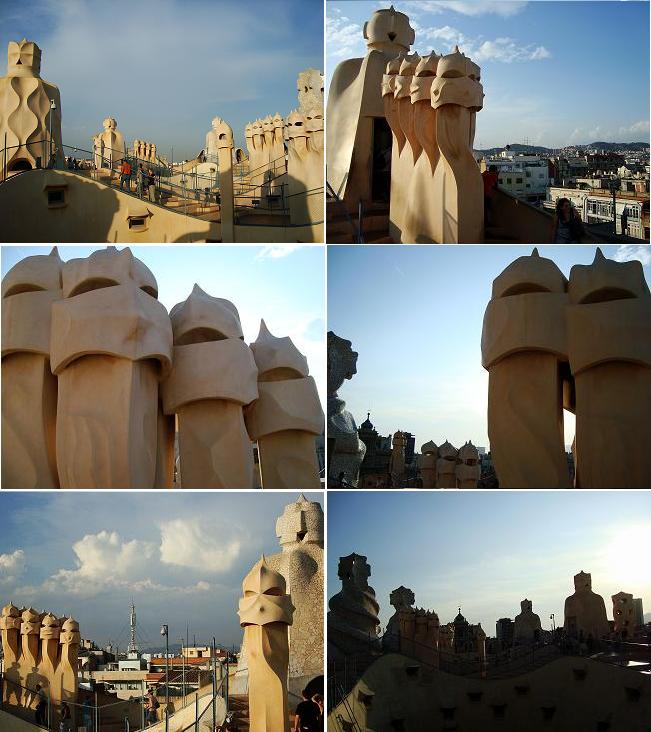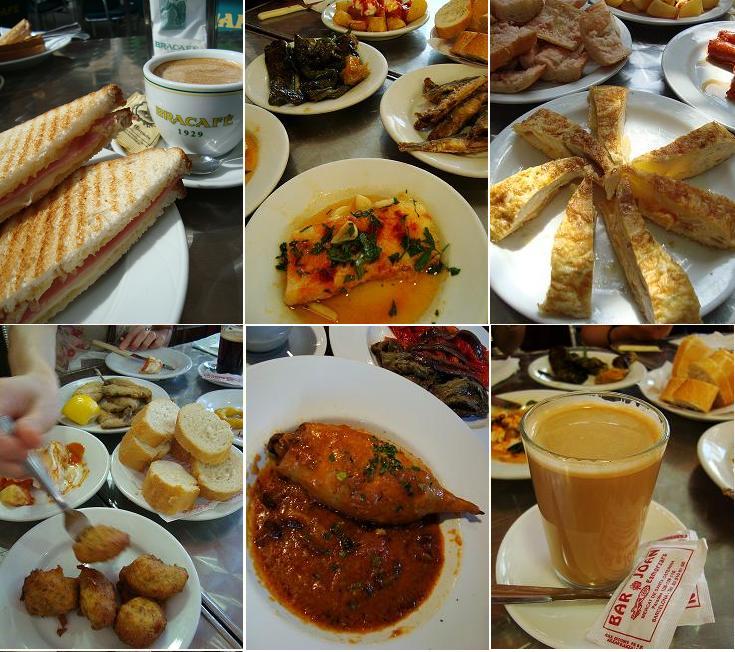 I went to Barcelona,Spain for the first time,which was the first trip abroad since I came to the UK 3years ago.
The picture above is what we ate there......delicious tapas!
Our favourite place was the one in a market,everything was fresh and cheap.I heard that many used tissues thrown under the bar counter indicate that the tapas bar is good,and we found it true!
Hello - hope all of you are well!
I am so sorry if you have visited this site and found the same photo as you saw the last time......I have been so lazy and it's September already...
Better late than never,right...?
I got the comment function back so please leave your saying sometimes.
And I will try to upload this blog more often(Special thanks to Madda!),
so please check it out soon.....
Love!
xSatori