Snow! Snow! Snow is everywhere!
in the garden,on the roof,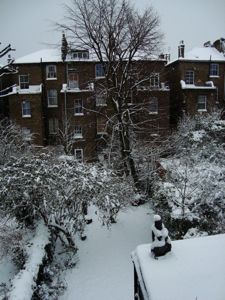 in the street,on the trees,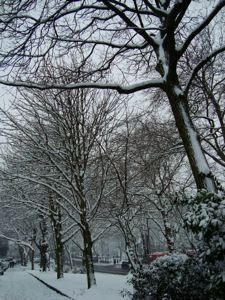 and on a car too!
Doesn't this car look cute by the way?
I think I know a dog looks like this car.
Walking down to the heath to see what was happening in this snowy day.
And found that there was a mysterious gathering on the top of the hill.
What's happening!!?? UFO is coming????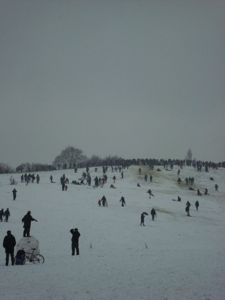 Well,people were gathering not for UFO,but for sleigh!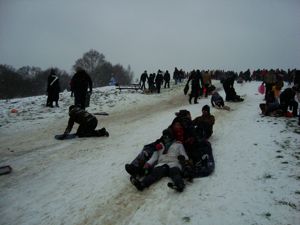 And came across a dog who enjoyed bathing in a muddy puddle.....
Snowman. A bit ugly but lovely!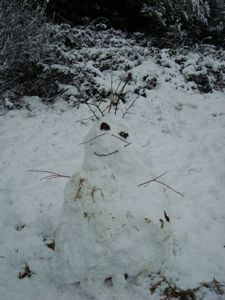 I love a snowy day.I love walking on the snowy ground.
I love the sound of silence in a snowy night.
And I love a shiny day just after the snowy night!